All my art comes with conservation mats. These mats are acid free, and thus will not damage the painting over time. It is just like taking care of photos by placing them in an acid free album. Conservation mats ensure long-term survival of these paintings, and I could never use anything else!
All pieces here are original artworks by Merilyn that will not be reproduced.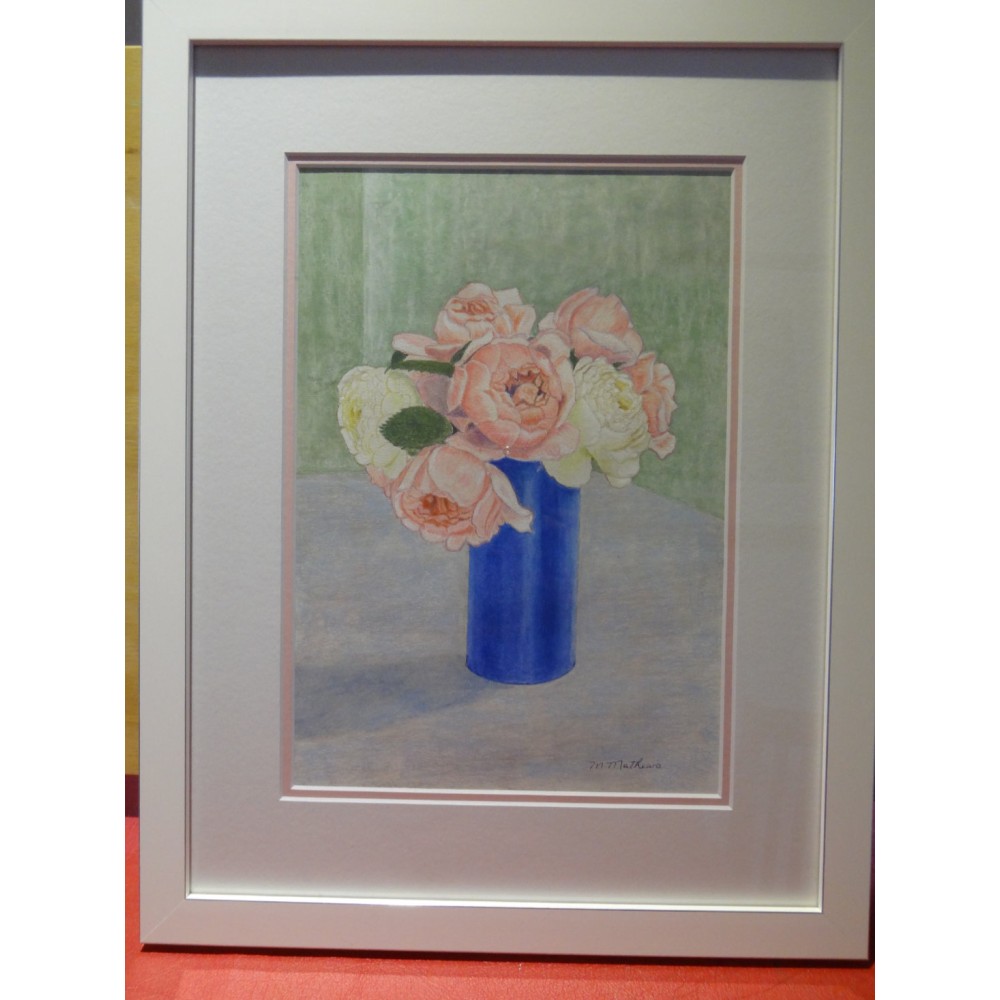 This pastel pencil painting is of David Austin Roses from my garden. The pink rose is named Alnwick ..
Showing 1 to 1 of 1 (1 Pages)